Nevermore: Salt Lake's Interactive Halloween Show!
You and Yours Are

Respectfully

Invited . . .
. . . to attend Nevermore: Salt Lake's Interactive Halloween Show! Allow yourself to celebrate Halloween as you never have before at our haunted evening of fright ghoulishly inspired by the writings of Edgar Allen Poe and other masters of the thrilling tale!
Haunting characters abound taking you into the spooktacular world of Poe's post-mortal abode, Nevermore . . . There in the ether you'll find yourselves transported and entertained, laughing in hysterics at their antics, crying out in fear at their frights, kicking your heels up to their monster tunes and who knows . . . you may even win the costume contest! We are dying to see you there! So join us, and prepare for a thrilling, chilling time!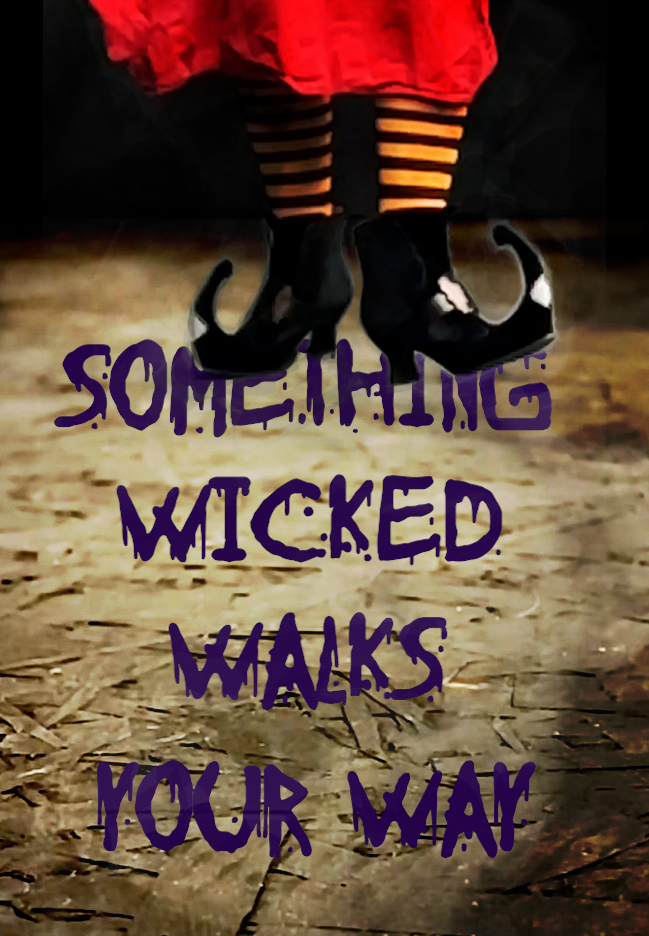 Celebrate Halloween like you never have before! Theatre meets Haunted House, Poe meets specters of delight! You'll laugh! You'll scream! You'll have a ball!
Hankering to hear Halloween classics like Poe's The Raven, Annabel Lee or Tell-Tale Heart? Or perhaps some spooky folk tales? Then, Salt Lake Halloween peeps, This is the Place!
The reviews are in! We're a hit!
"This Halloween season, one need go only as far as Lightree Studios in Salt Lake City to capture the spirit of the spooky season in Scaffold Theatre's Nevermore!
" – Front Row Reviewers
"Candy and pumpkin jokes are flying! A costume contest and a romantic subplot! Spooky story telling, on-demand thunder and lightening, and a wacky villain aiming to destroy Halloween! Such are the guts of Scaffold Theatre's Edgar Allan Poe-themed Halloween romp, Nevermore." – Utah Theatre Bloggers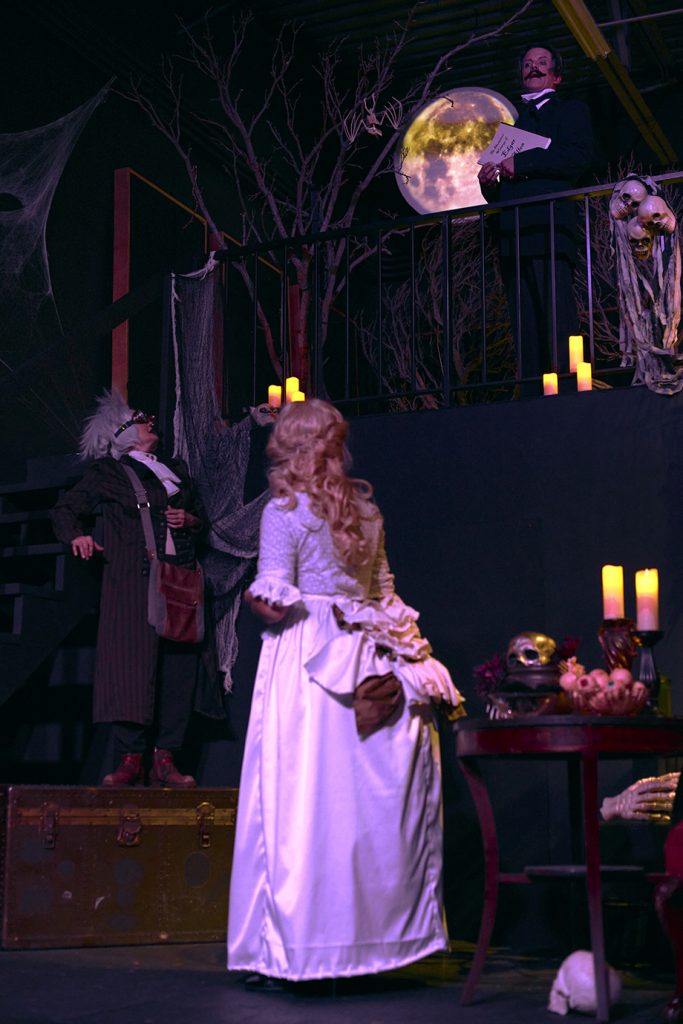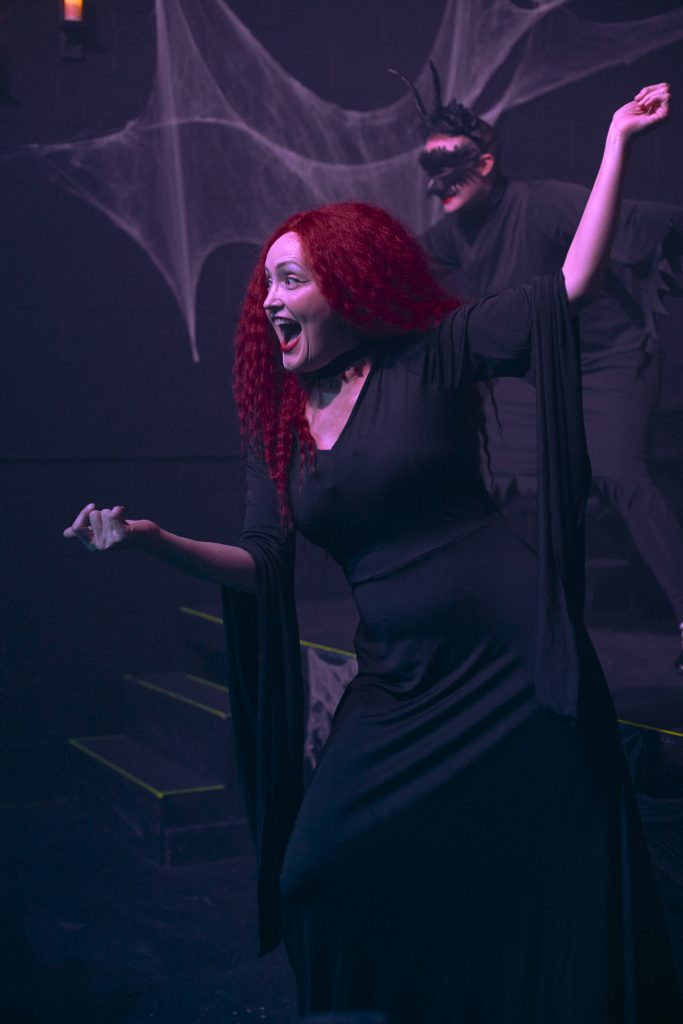 "I loved Nevermore so much I want to go back every night!"— Sharla, Sugar House

"We had a blast! Lots of laughs! Super fun!" — Ben, Millcreek

"Really fantastic show! Super clever & the actors were amazing." — Susan, SLC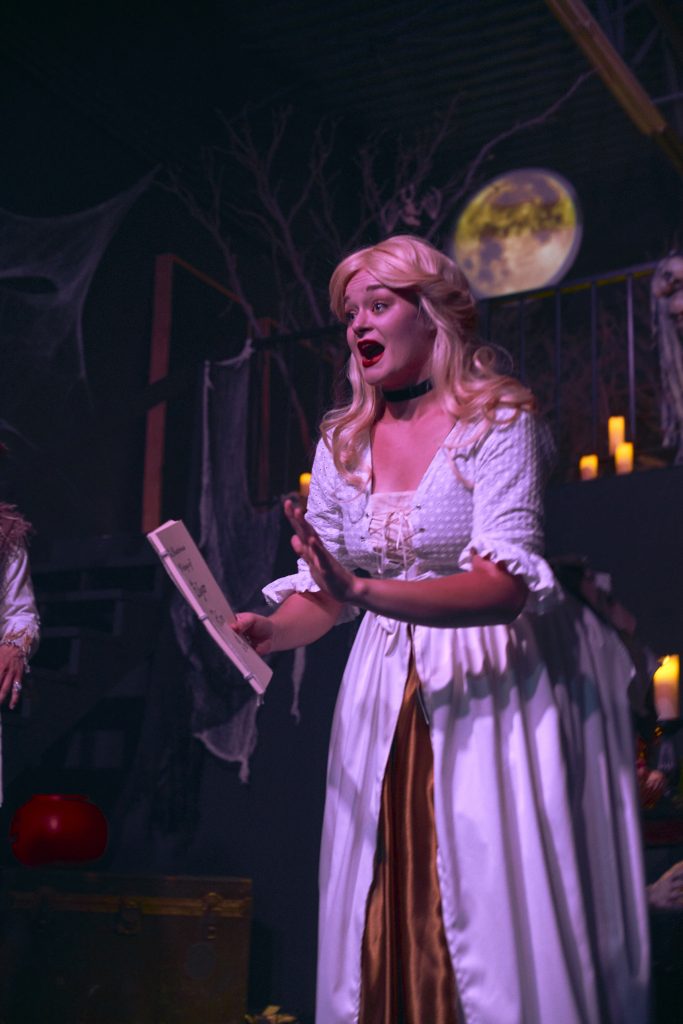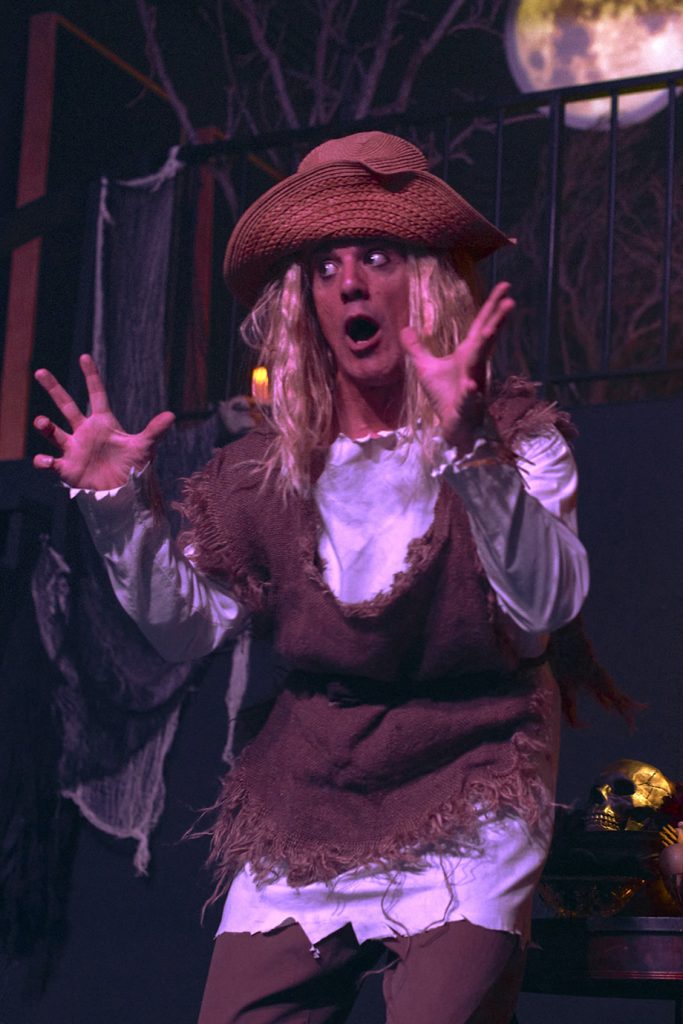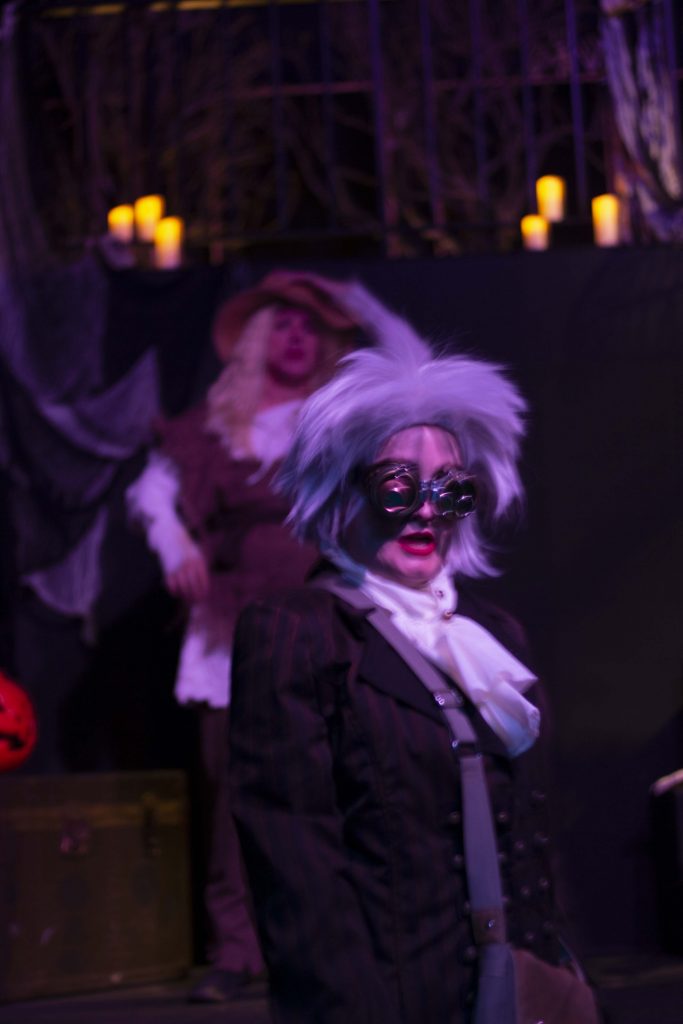 "I loved the villain—trying to destroy Halloween—put me in mind of what it would have been like had Scrooge been opposed to the spooky holiday instead of Christmas." Kathryn Olsen, Front Row Reviewers
"The actors in the show are all clearly masters of their craft!" – Miranda Giles, Utah Theatre Bloggers
Salt Lake offers so many wonderful things at Halloween time and Nevermore is something unique. Designed for the haunted house enthusiast but packed with enough story to satisfy the avid SLC theatre goer, we're proud to be a part of Utah's Halloween Community. If you are looking for a fun Halloween event, a zany Halloween activity filled with both laughter and frights bring your Halloween buddies and come to Salt Lake's Interactive Halloween Show. Who knows, you may even win the Best Costume at our Nevermore Halloween Costume Contest! And maybe even meet the cast of Nevermore after the show. Once the show is over please feel free to take pix or vids on our spooktacular set with your pack of ghouls, and maybe you'll be lucky enough to get a shot with Mr. Edgar Allen Poe himself! Being a local Salt Lake Theatre we're also very proud to have developed this homegrown, super fun Halloween attraction right in the SLC Downtown Adjacent area. We love that we've turned a simple wear-house in Glendale, UT into a spooktrifying portal in to the heart of Halloween. We hope you'll join us for some Halloween fun right here in Salt Lake! One of our goals is to make Halloween 2022 in Salt Lake City a holiday to remember!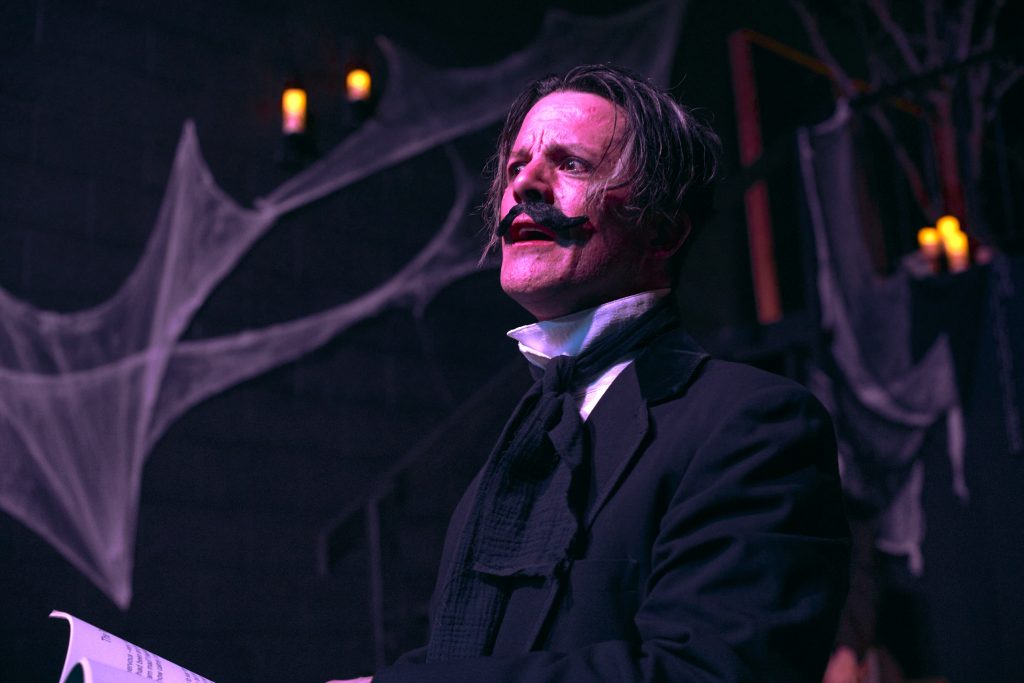 Not recommended for children under the age of 8.
There are no jump scares in the show.
Costumes highly encouraged!
Lightree Studios Blackbox Theatre
740 West 1700 South, Suite 5, Salt Lake City, UT
Tickets $25
If you are looking for something to do for Halloween in Salt Lake City, this is it!
Nevermore was created by Scaffold Theatre Founder and Artistic Director, Julie-Anne Liechty. A long time Halloween enthusiast, Ms. Liechty wanted to bring the spooktacular fun of a haunted house together with storytelling. "I love going to spook alleys at Halloween time," she says, "but find myself wanting something more than just jump scares. A while ago I had the idea of combining classic Halloween stories with live performers in a haunted house kind of setting and then seasoning the whole thing with a bit of humor. To me that sounded like Halloween Heaven. I'm hoping when others see the show, they'll feel the same way too!"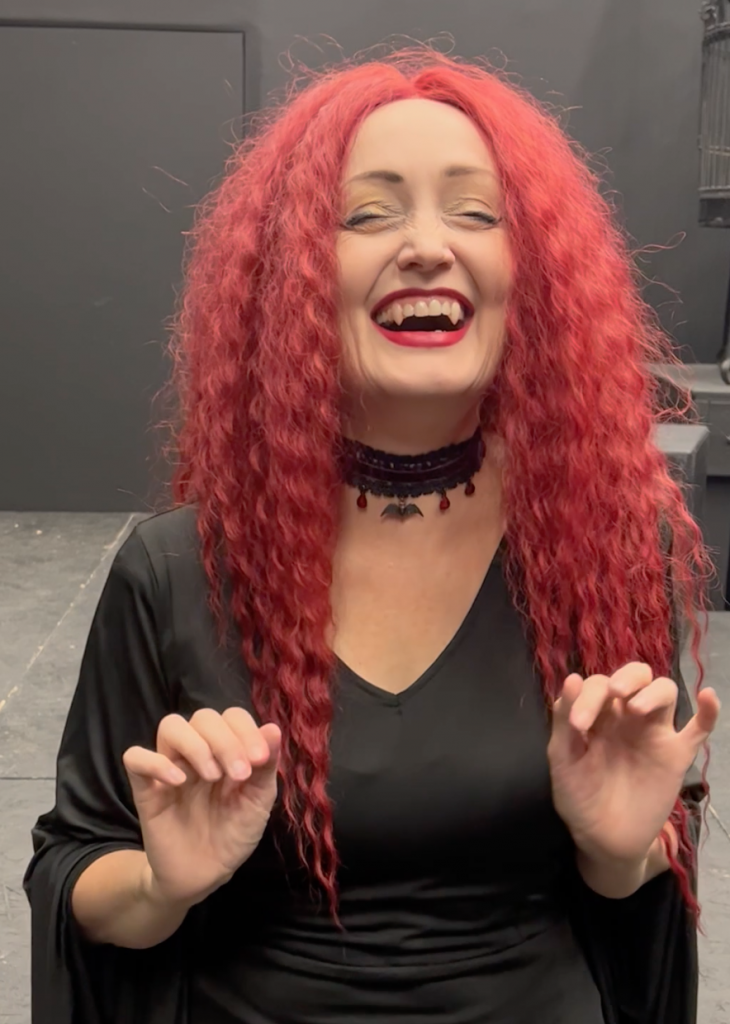 Julie-Anne Liechty, Halloween enthusiast, creator of Nevermore and one of the cast members.
"Quoth the Raven - Nevermore!"​
Show times (runs approximately 1hr 20 mins):
Thurs, Oct 13 – 7pm
Fri, Oct 14 – 7pm
Sat, Oct 15 – 7pm
Wed, Oct 19 – 7pm
Thurs, Oct 20 – 7pm
Fri, Oct 21 – 7pm
Sat, Oct 22 – 7pm
Wed, Oct 26 – 7pm
Thurs, Oct 27 – 7pm
Fri, Oct 28 – 7 & 9:30pm
Sat Oct 29 – 7 & 9:30pm
Sun, Oct 30 – 7pm
Mon, Oct 31 – 7 & 9:30pm
We had a "celebrity" take a look at the Nevermore script. Here's what she had to say . . .