"The Nutcracker of February!" - Front Row Reviewers
Cast and Crew of Forever More!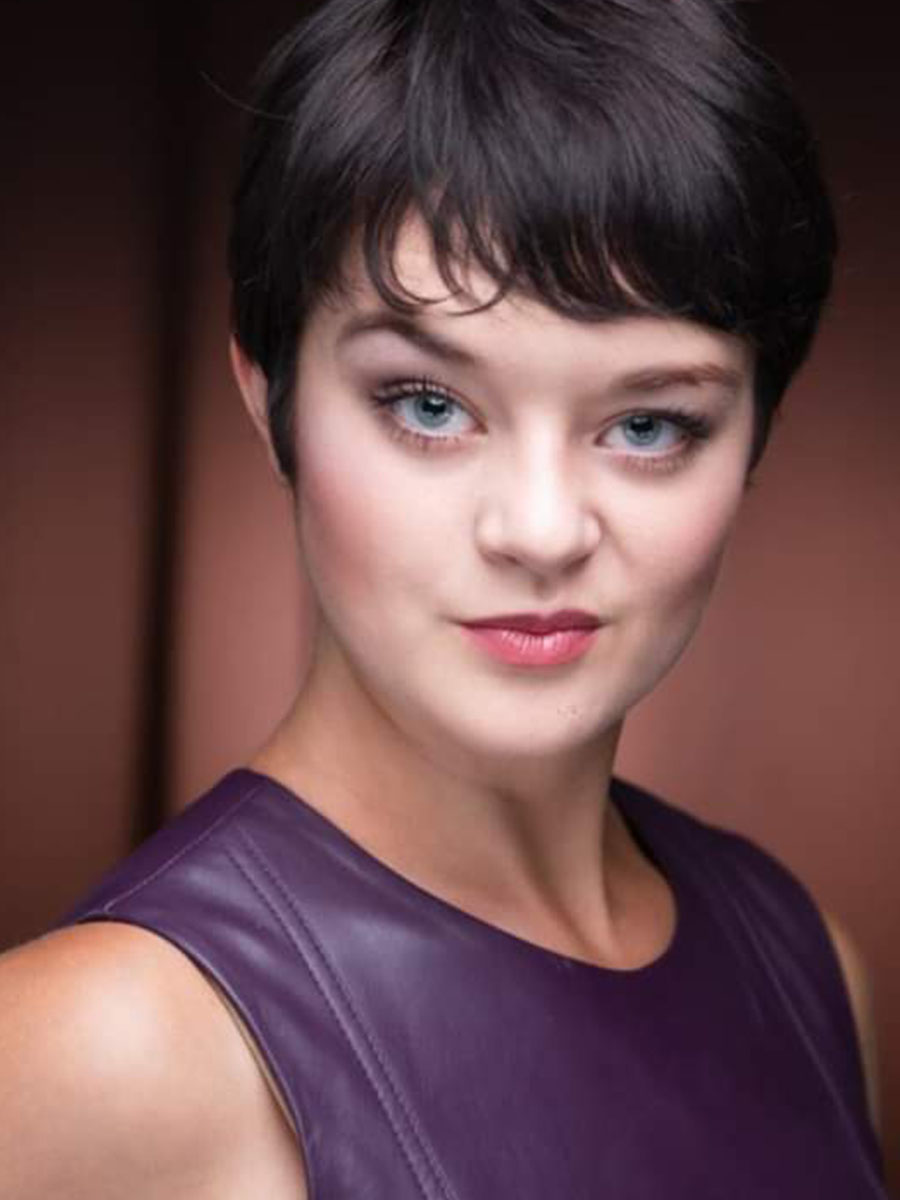 Meg Flinders (Miss Valentine)
Meg has been performing ever since she started dancing at 3 years old. Her first role ever was in 5th grade, when she played Becky Thatcher in The Adventures of Tom Sawyer. She really got into theater, though, in high school, and from there on out it was all she could do! She ended up getting accepted to BYU's Music Dance Theatre program and graduated in 2019. Some of her favorite roles to date include Guinevere in Camelot, Sarah in Guys and Dolls, Audrey in Little Shop of Horrors, Cecily in The Importance of Being Earnest, and of course Annabel Lee in Nevermore this past October at Scaffold Theatre. Meg is so excited to share this brilliant show with you! She hopes you feel all the tingles of romance and would also very much like everyone to know that she is single. *Wink wink*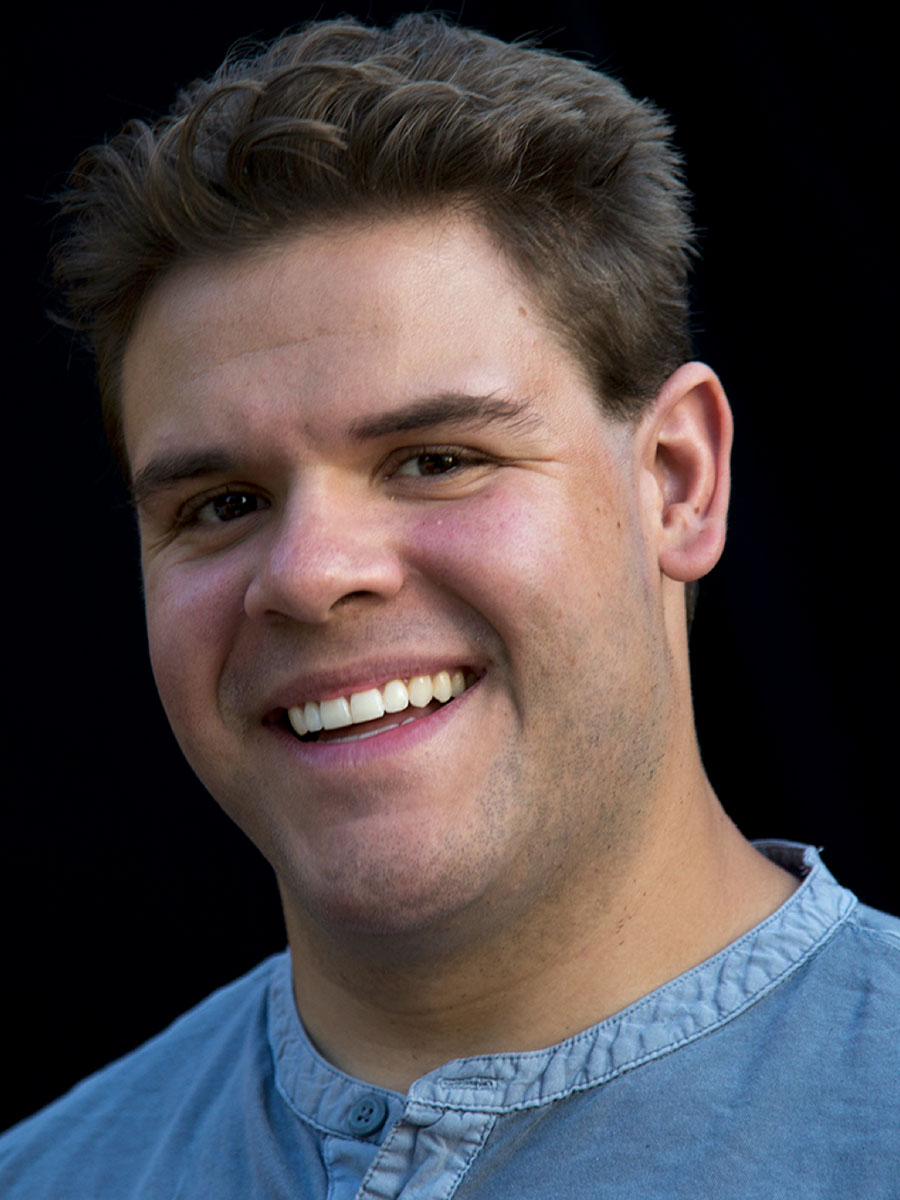 Jacob Baird (Cupid)
Jacob has been performing in various capacities for the past several years. He has done work in commercials, short films, voiceover work, plays and even immersive performances. Recent credits include Lost Works at the Hive theatre in Provo as well as Romeo in Through Yonder Window, a 2020 rendition of Romeo and Juliet performed socially distanced in a parking garage in 2020. He graduated with a BFA acting degree from Brigham Young University in 2018.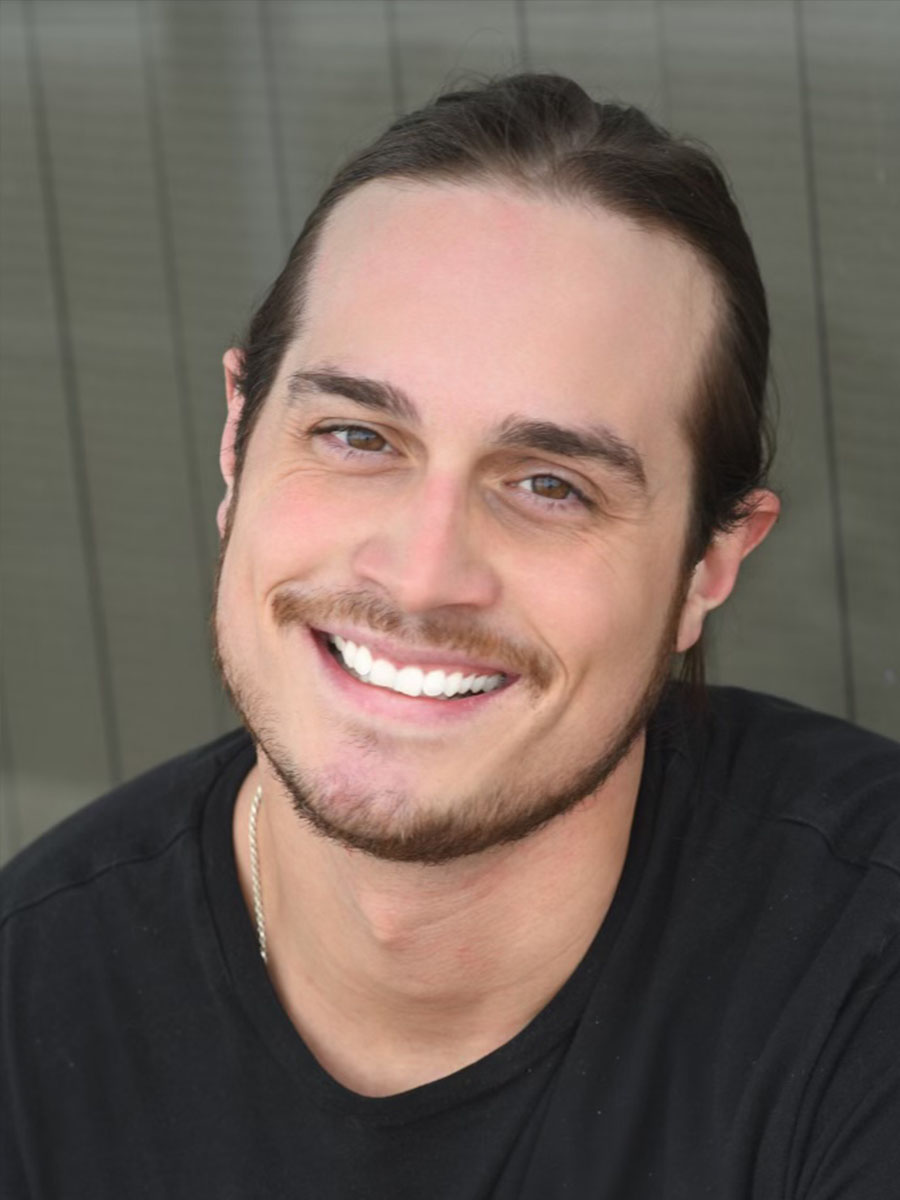 Jordan Scott (Don Juan)
Jordan played Don Juan in last year's Forever More! And is delighted to be returning to the role. This summer he played King Creon in Scaffold Theatre's Antigone which won Audience Choice and Best In Category awards at the Great Salt Lake Fringe Festival. He has helped out with other Scaffold Shows, running tech for the Halloween hit Nevermore! And he is a second-year student at Actors In Action Conservatory training under Julie-Anne Liechty. A Kansas City native transplanted to the Wasatch Front, Jordan married his Forever More in September and will be a first-time father in June. He and his wife, Maddie, found out on opening day that they will be having a baby boy! Go Chiefs!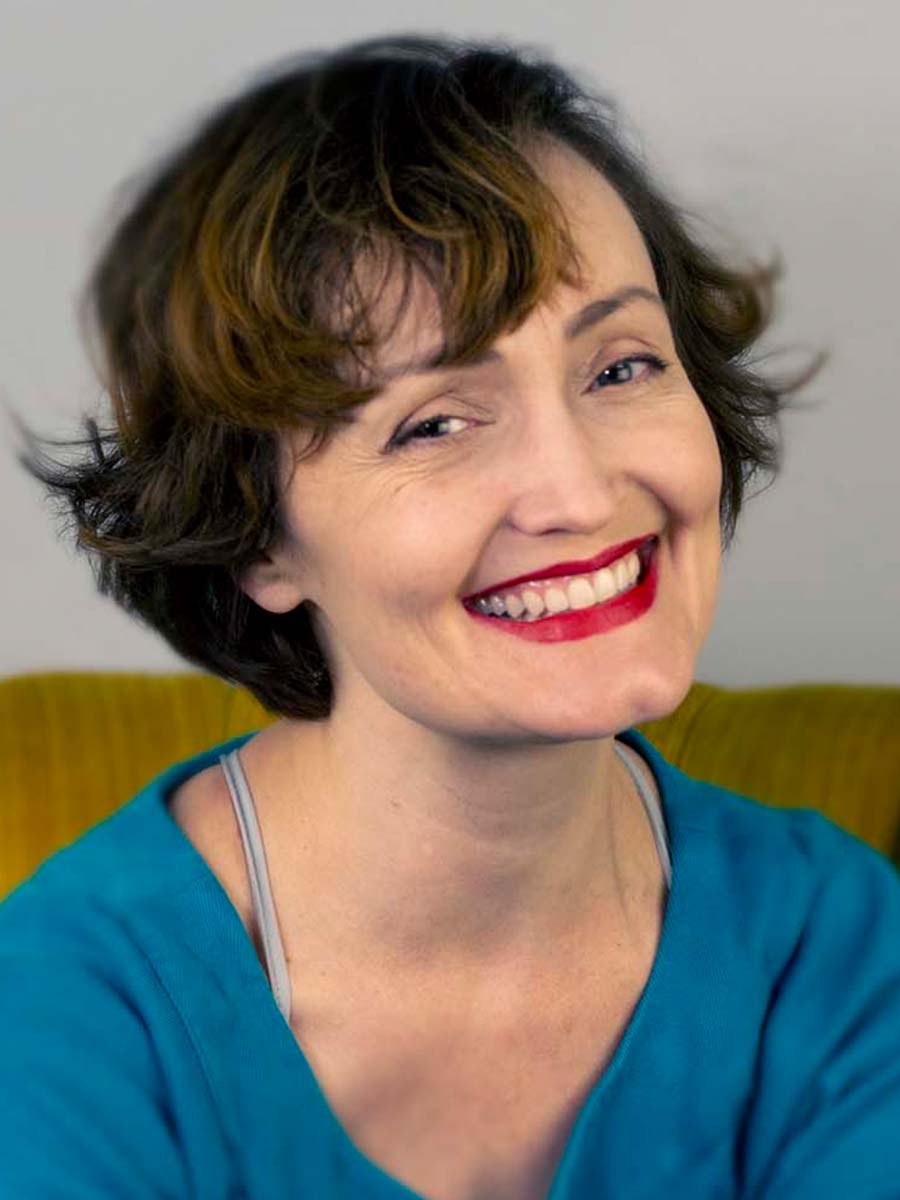 Julie-Anne Liechty (Producer/Writer/Venus)
Julie-Anne holds a BFA in acting from DePaul Theatre school in Chicago and has studied at Circle Rep and the Juilliard School in New York City, as well as the Meisner Technique with Jeff Goldblum at Playhouse West in Los Angeles and at the London Theatre Exchange. She has done Shakespeare with Oscar Winner Al Pacino, been directed by Danny Glover, co-starred with Mark Pellegrino (Lost, The Big Lebowski), and worked with many, many others. She has worked and trained in the major markets of Chicago, NYC and LA and is the creator of Actors In Action Conservatory in Salt Lake City, where she teaches on-going classes for beginners to advanced actors. She is also a producer of films (Illyrium Productions) and theatre (Scaffold Theatre), award-winning playwright and director.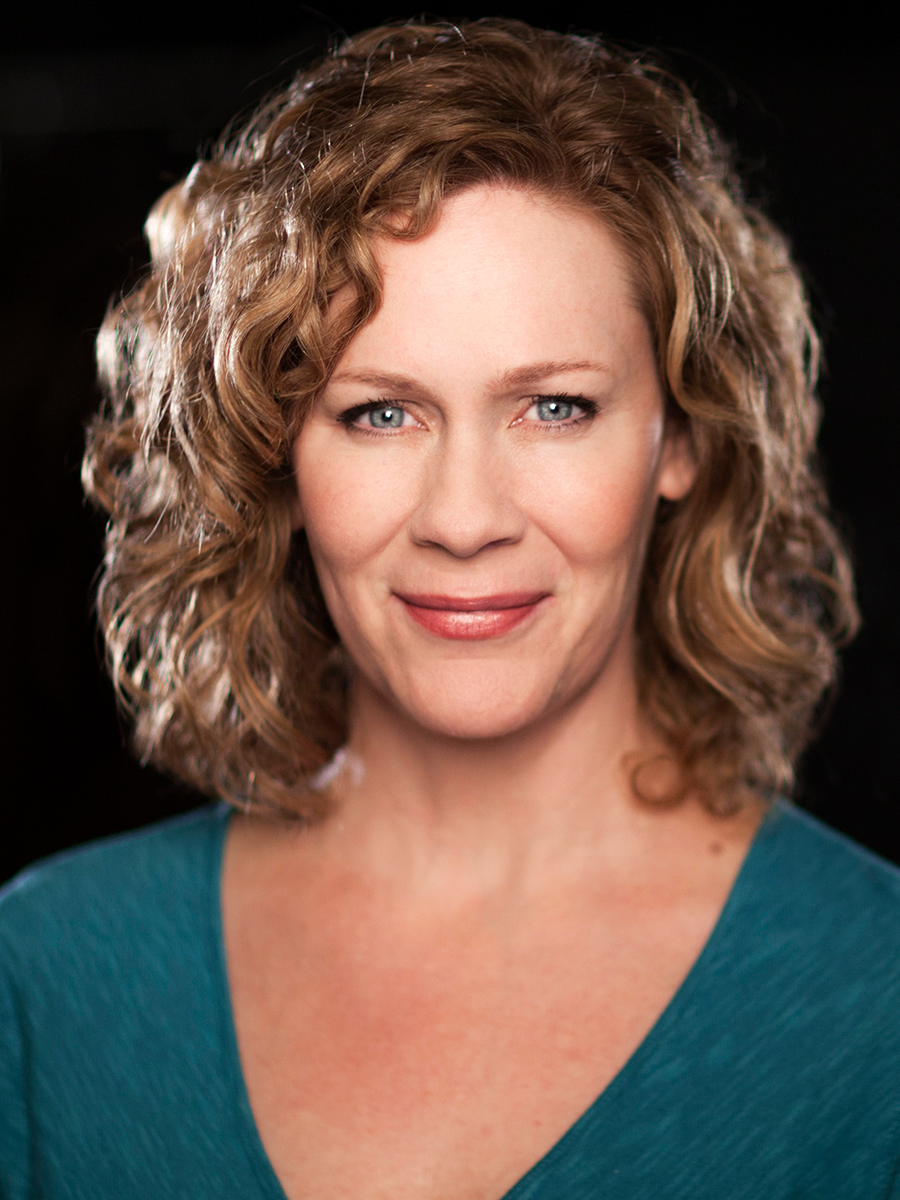 Christy Summerhays (Director)
Christy is thrilled to be part of this amazing team of actors, designers and technicians to bring this deliciously haunting new tradition to Utah audiences! Christy has worked extensively in the Salt Lake area as an actor and director in film and theatre, working with such companies as Pioneer Theater Company, Plan B Theatre Company and Salt Lake Acting Company. She will be seen in the upcoming tour of another holiday favorite The Forgotten Carols, which she also directs. Happy Valentines and enjoy!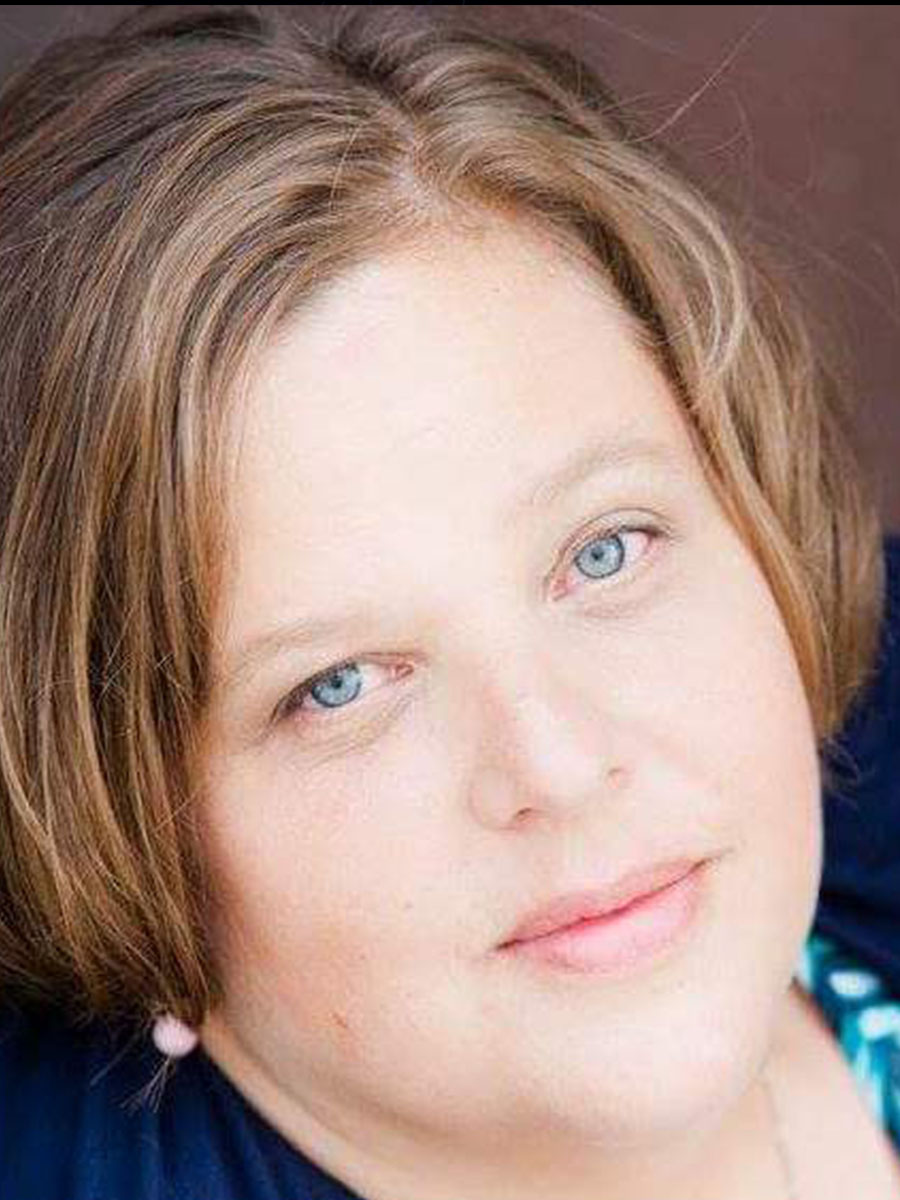 Jennifer Kunz Hoisington (Stage Manager)
Jennifer is excited for this reprieve from her "big corporate job in the city" and the opportunity to get back to her theatre roots. Once upon a time Jennifer did some stage management stuff in New York City, Florida, Seattle, and Provo. These days she sometimes plays violin with the Kensington Symphony Orchestra in South Jordan. Among a small circle in Texas, Jennifer is famous for winning a Moth Story Slam, with a story of living in a bat infested farmhouse in Michigan, and later appearing as a guest on the radio with the Houston Storytellers Guild. Her most favorite thing to do however (besides watching Hallmark movies with her kids and cats) is directing. Favorite directing credits include The Lady From the Sea (Henrik Ibsen) in Provo, Behind the Glass (Bradley Moss) and The Fisherman and His Soul (Oscar Wilde/adapted by Bradley Moss) in Seattle. Jennifer served for five years as an Associate Director for The Hill Cumorah Pageant for the LDS Church in Palmyra, NY. She also sometimes writes plays.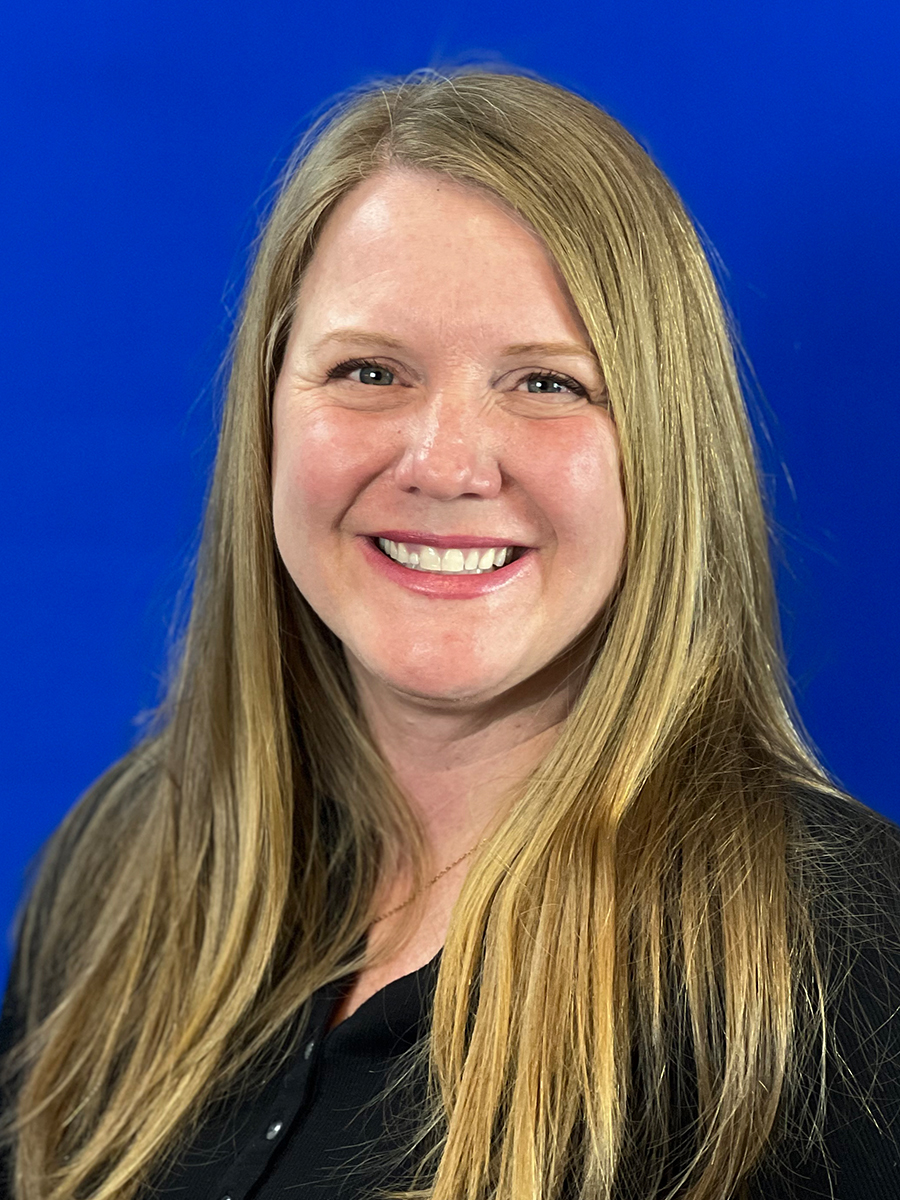 Clarisa Johnston (Set Design/Prop Master)
Born and raised in the city of Salt Lake, Clarisa spent a decade in California studying Architecture at Cal Poly, San Luis Obispo. Clarisa is the owner and content creator behind ClarisaAlice LLC, which allows her to combine her love of design and art with her greatest creation – her children. Resident Set Designer here at Scaffold Theatre, Clarisa was responsible for designing the romantic scenery for our Valentine show last February, Forever More! And is has out done herself once more this Halloween with the spooktacular Nevermore!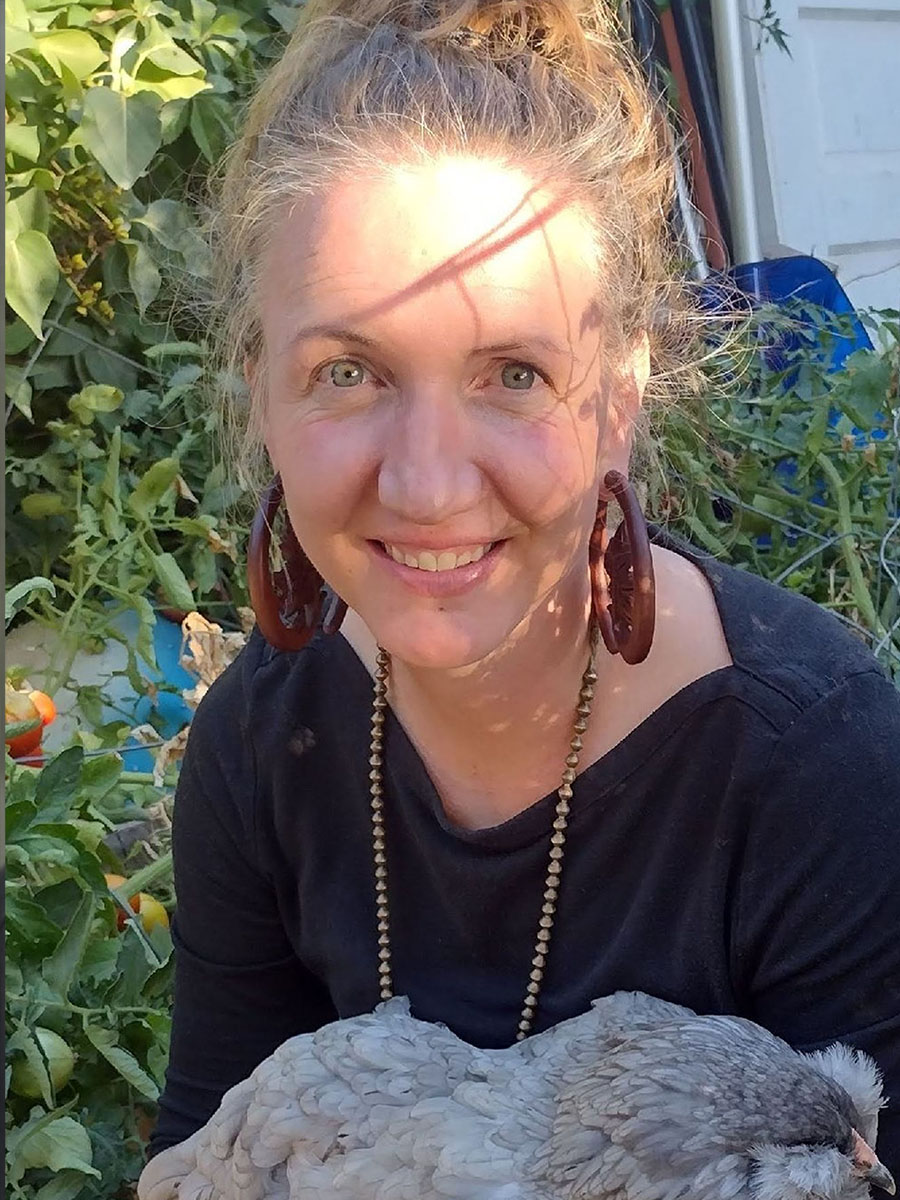 Sharla Heydorf (Assistant Set Design/Prop Master)
Sharla is a Salt Lake City native who has a love for design along with her sister Clarisa. If she's not redesigning her home, porch or garden, she's making jewelry or crocheting. She has been enjoying life with her soulmate of 24 years, their 3 children and their zoo of chickens, cats, and bird.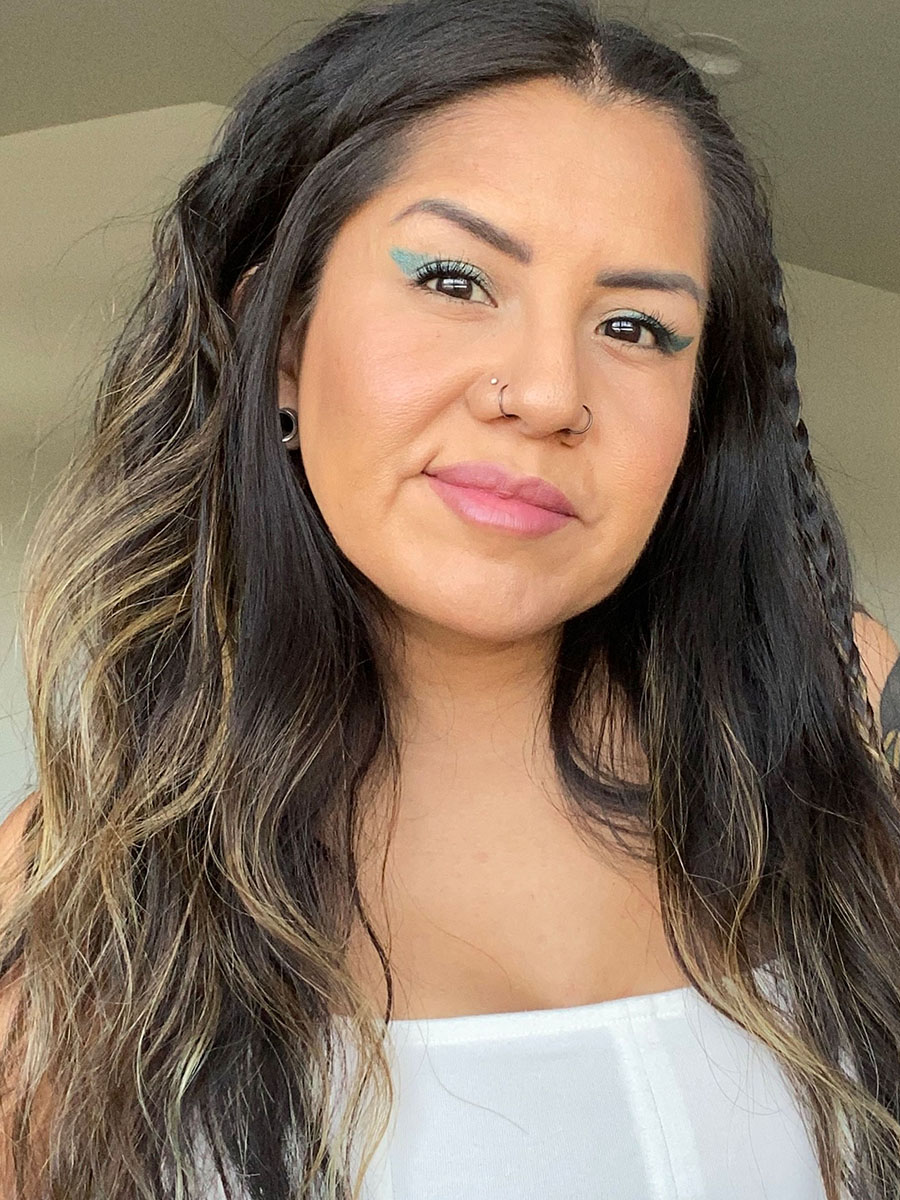 Candice Bahe (Costume Designer)
Candice had a taste of her career designing the costumes for her school's play in 4th grade. Embracing the DIY aesthetic, she's been sewing and knitting her own clothes before she decided to attend Fashion design classes at the Academy of Art University. In 2021, she quit her full time job to pursue a costuming career primarily in film and commercials. She switches from all the roles in the costume department and also has a background in hair and makeup, which helps on small productions. Whether it's creating new pieces from scratch or sourcing from local boutiques, researching and helping create depth to characters is the most intriguing part of it. She's excited to be trying something new and stepping into designing for the theatre.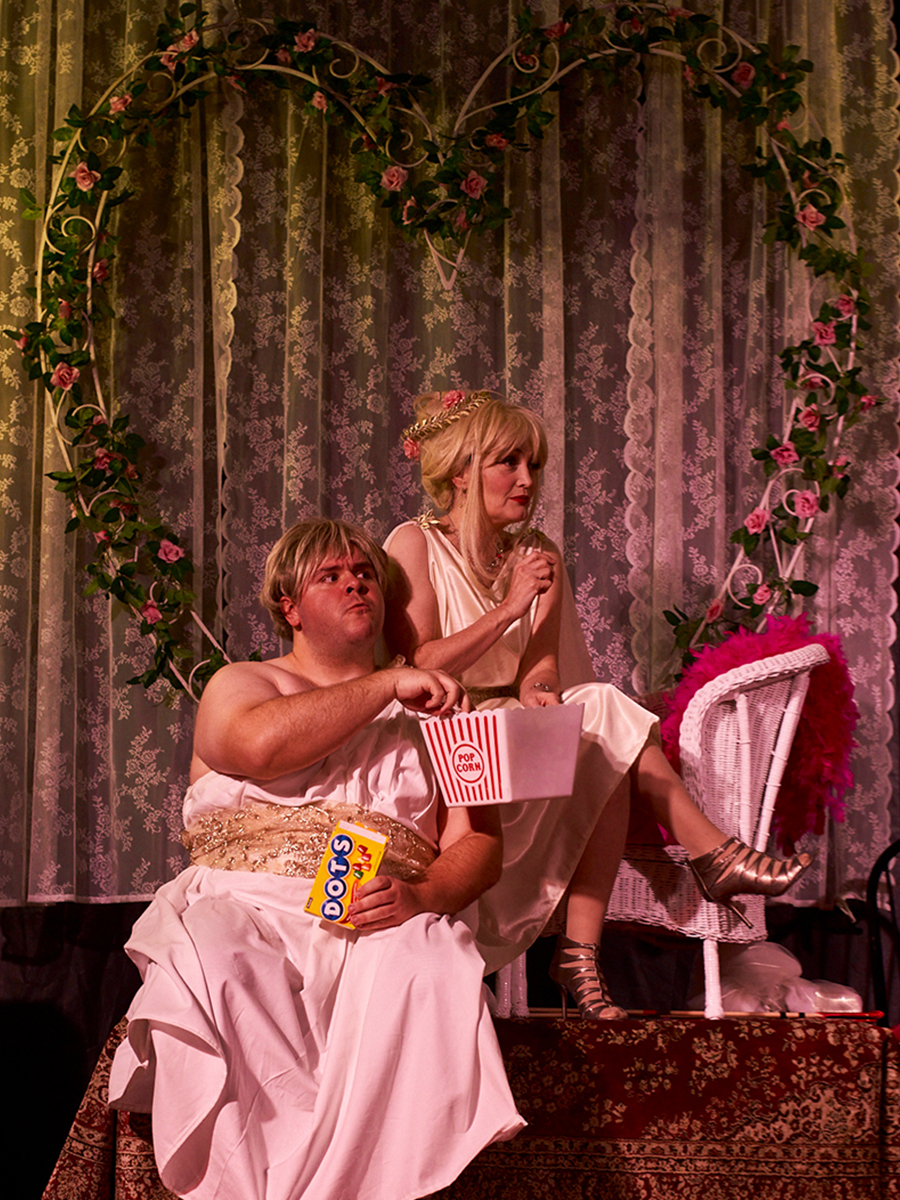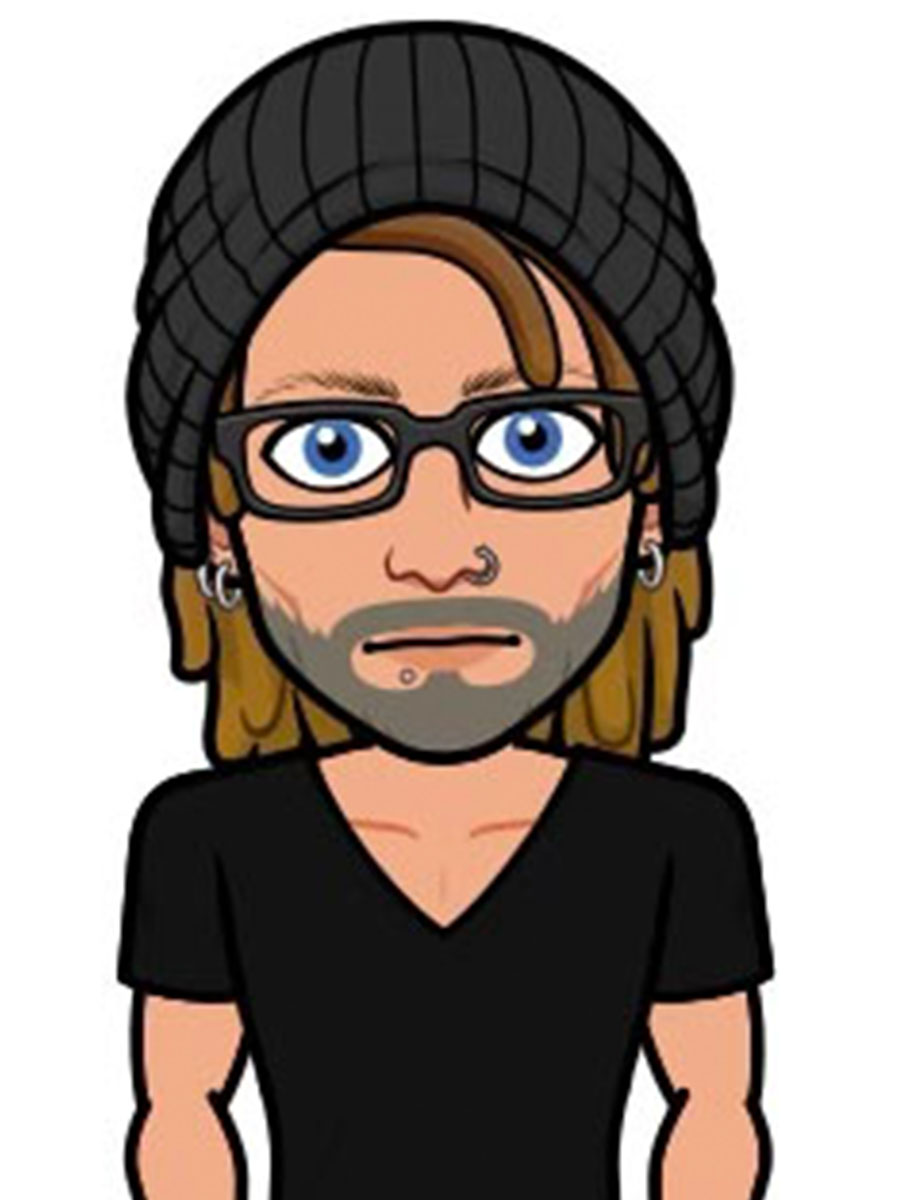 David Braithwaite (Lighting Designer)
David is the resident Theatre Tech Wizard at Scaffold Theatre/Lightree Studios. He has been working in the field of Technical Theatre for over thirty years in and around Salt Lake City and touring companies. He has a love for helping out fledgling theatre companies, and we are very grateful for that!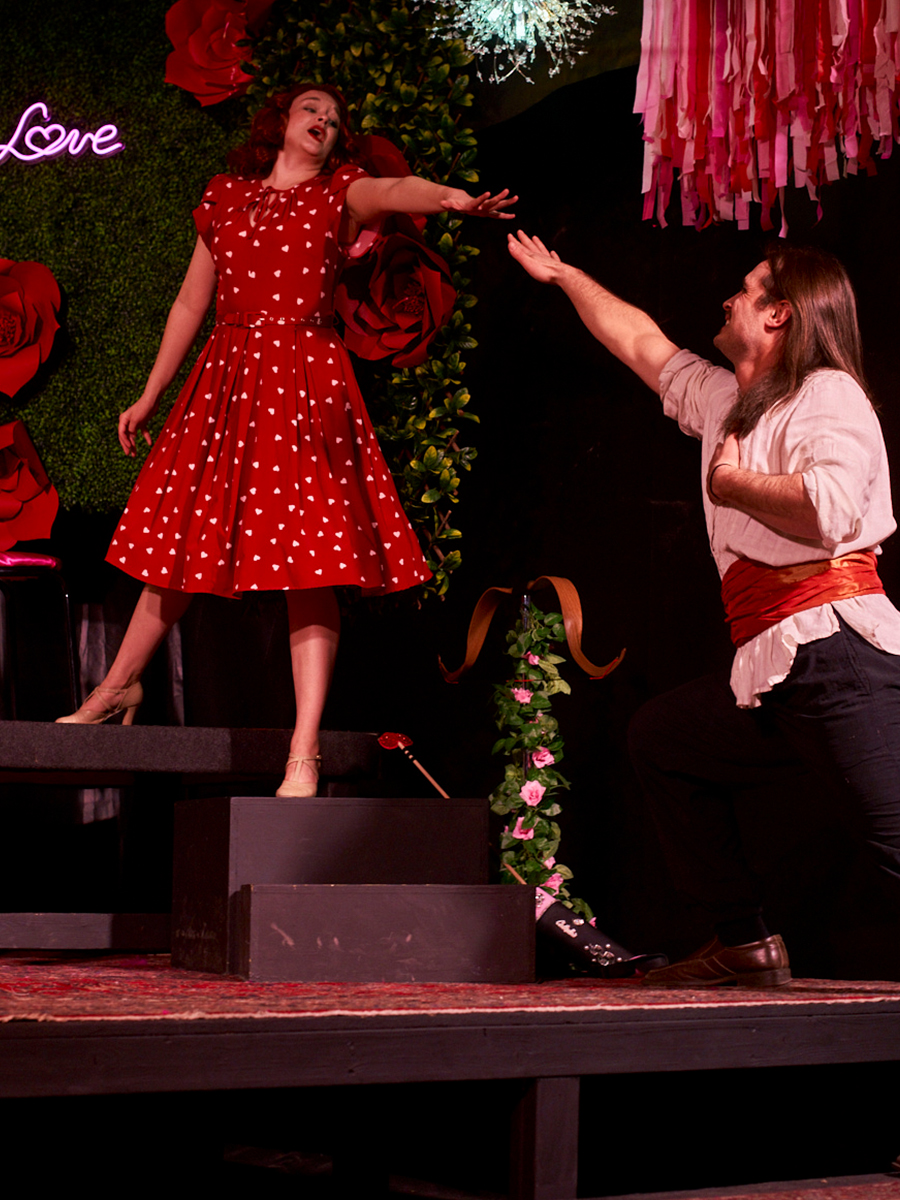 Hallmark Sweater Bedazzler Brigade – Matt Hoisington & Claudia Kunz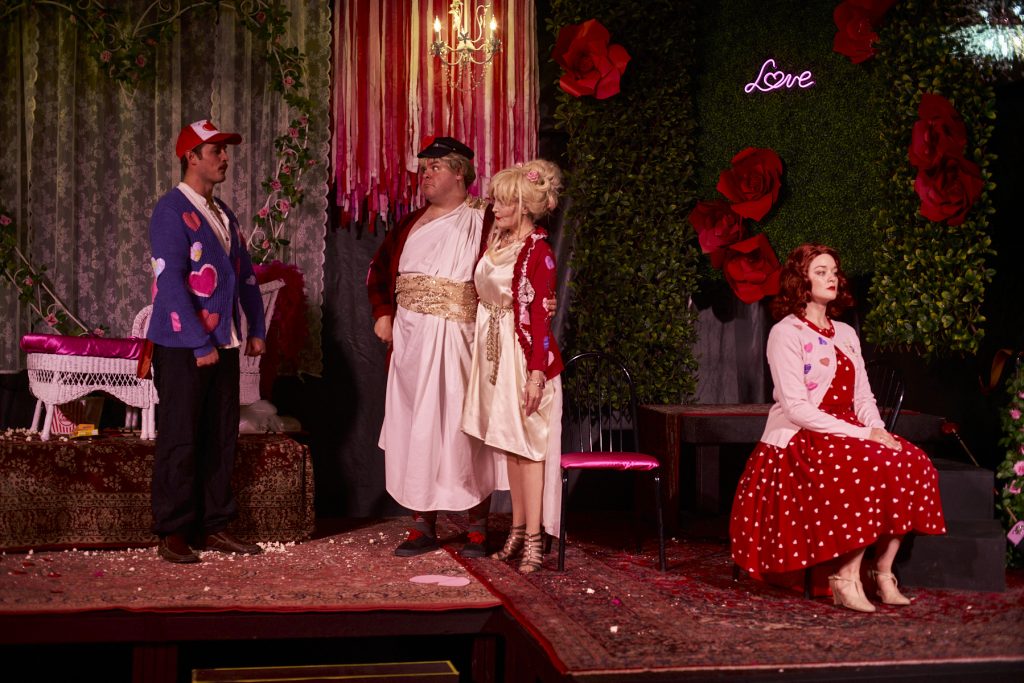 This program was made possible in part by ZAP​